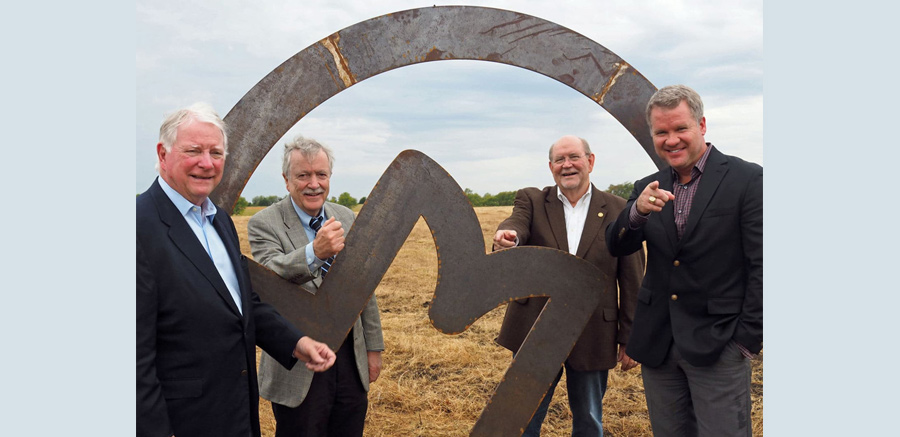 Though the newly unveiled M3 Ranch housing development in southwest Mansfield is clearly impressive – 1,600-homes-to-be mixed with a smidge of retail and a lot of amenities – the game plan for making it happen isn't one likely to be frequently emulated.
It went like this:
Buy nine adjoining small farms until there's a thousand acres on the edge of one of the fastest growing cities in the Metroplex.
Sit on it for 20 years.
Though that's the way it played out, this wasn't exactly the original strategy, notes Bob McCaslin Jr., whose family (principals are Robert Sr., Bob Jr. and Kim McCaslin) began acquiring the properties west of South Main and off Heritage Parkway in the late 1990s. Bob McCaslin Jr. is also president of the family business, M.R. Development.
"We didn't know what we were going to do when we started buying it," said the younger McCaslin, though there's this: Whatever it was, it wasn't supposed to take two decades.
---